Jealousy spells are the vaccine to reduce envious feelings on other people that can yield to evil action. For someone to have jealous on you it does not require much as simple as seeing you succeed, happy, having a simple and productive life. The expensive watch or phone you have, the beautiful wife, handsome significant other. It's not much that can insight jealousy.
I am not calling you evil or bad if you are jealous about something or someone. Its natural and grows form envy, but when emotion and feelings crowd your judgement it becomes jealousy.
Jealousy generally refers to the thoughts or feelings of insecurity, fear, and concern over a relative lack of possessions or safety.
Jealousy in relationships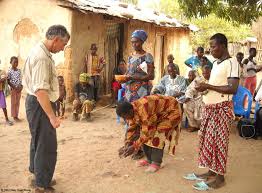 It is a sign of love, it's a sign of wanting attention from the one you love, or comes from fear of losing the affection of the one you love. Jealousy comes from a place of fear; it also can come from a place of wanting more for yourself.
It may be one of the tricks up your sleeve to keep your relationship interesting. And it could be the reason your partner is distancing themselves from you. Jealousy can be a powerful tool in a relationship used in many ways.
But when someone else is against you, a jealousy spell to wash it away is an answer to your call. Their huge amounts of envy can lead to hexing you, either destroy your relationship or snatch it. Spread pointless rumors about you in order to hurt you. Avoid this with a powerful jealousy spell.
Note:
Jealousy is part of humanity and in relationships its more obvious. Love is selfish and you don't want to share your lover with another.
Causes of jealousy in relationships.
Since genesis of humanity, jealousy has been as dominant an emotion as love. Think about Cain and Abel, the two sons of Adam. Cain killed his younger brother in a jealous rage. Perhaps not quite as romantic to talk about or express if you possess it, but it is inevitably something we all feel to some degree but prefer to keep silent about.
When we become consumed with the pervading idea that we lack things, we slowly become blind to what we already have, and we become ungrateful for those gifts.
Lack of trust
If your relationship is prevalent with doubt at all times, jealousy Is just next door. Jealousy spells can help unravel the mistrust and create unity in your relationship. Or easy love spells with just words to increase your bond in love and caring for each other.
Lack of communication
Communicate openly, if something makes you angry say it. Because you chose to give this person part of your life, to share thoughts and opinions can never hurt. It will bring you even closer.
How to deal with jealousy from others.
I mean those people around you, not your lover. Family, friends, neighbors and the community you live in.
Forgive and forget
When you find out has jealousy on you, to how good of heart forgive them and forget. They will never understand why you did it, but if they still push you. There are always ways to teach them a lesson.
Ignore them
Just like someone trying to speak ill of you, when you keep quiet it hurts them more. Yes, it does, it a metaphor that nothing hurts you.
Confrontation
Speak up, and stand for yourself. If that woman is jealous because of the good company, you keep under your sheets. Drop it in their face, and this can make them do mistakes or leave you alone.
Use jealousy spells
African witchcraft can be used to prevent even the slightest bit of jealousy on your or in you. Baganda witch doctors we have rituals that protect you against hexes, jealousy and all magic.
Protection from jealousy is a call away, if you need my help I will do exactly that.